Eliminating the burden of pain and immobility.
At PeerWell, we want to reduce the effects of pain and immobility at scale.
PeerWell is a recovery platform that helps people optimize for surgery and get to the root cause of pain and immobility. PeerWell's accessible digital solution helps people recover faster with devices they already own, safely from home.
At $190 billion per year, musculoskeletal disorders (MSDs) account for 10% of all healthcare spending in the US—more than all cancers combined. For employers, MSD's account for approximately 16% of total healthcare budgets.
Patients and injured workers that use PeerWell's digital PreHab and ReHab programs are active participants in their health, experience a lower risk recovery, have fewer complications, and return-to-work faster.
685+
large employers active with PeerWell
$2,300+
validated savings per patient, per episode
1,000+
data points collected per patient, per episode
93%
patient satisfaction scores
The biggest and brightest use PeerWell
We work with leaders in workers comp and disability, third party administrators, Fortune 500 companies, large scale employers, top orthopedic groups, pharmaceutical companies, public and private hospitals and clinics & more.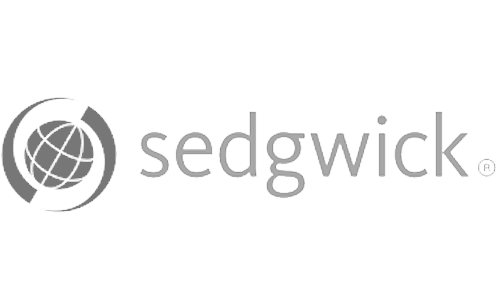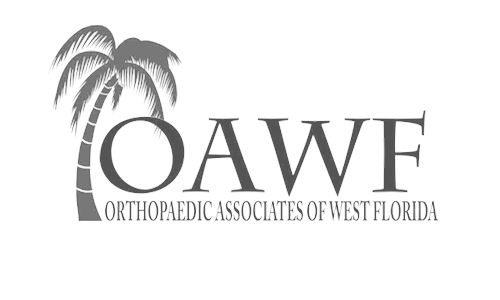 Our Leadership Team
PeerWell's co-founders are previous founders and early members of two multi-billion dollar companies. You could say we know a good idea (and good talent) when we see it.
Manish
Shah
Co-Founder, CEO
Manish is a lifelong technologist and entrepreneur. Manish was previously co-founder of LiveRamp ($RAMP). He is passionate about building companies that leverage data to solve real-world issues in healthcare. When Manish isn't steering the PeerWell ship, he's eating pie with his young son, Bodhi.
Evan
Minamoto
Co-Founder, Head of Design
Evan was Palantir's first designer. He spent his time working on Gotham, a product which has saved many lives and billions of dollars. Evan, a stickler for clean lines and minimalist design, is leveraging his experience to create an intuitive platform that helps people become healthier and happier. When Evan isn't illustrating "Pixar" worthy creatives, he's building a deck with his Dad (don't ask him if it's done yet).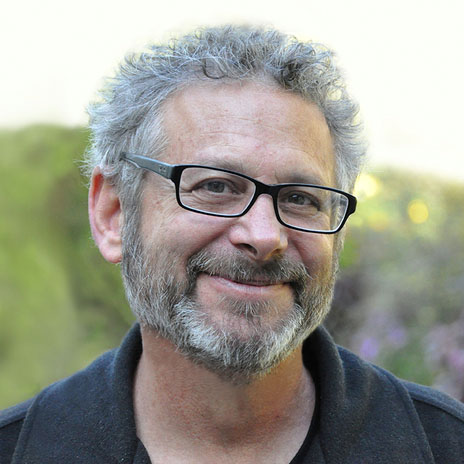 Jeff
Greenberg
CTO
Jeff has decades of experience producing innovative technology systems. Jeff holds patents in medical ultrasound imaging and voice technology, has also developed AI systems, and has delivered a wide-range of products (from games to consumer electronics). Jeff is not a computer but a human being who cares deeply about doing good through medical technology. Oh, he also plays West African drums and is a bit of a hippy (although he cut the long hair years ago).
Matthijn
Dijkstra
Head Developer
Matthijn is a seasoned full-stack developer who has been developing software applications for nearly a decade. His project experience spans Europe and North America, with sexy, big name clients like Porsche. He is an early member of the PeerWell team, building the backend of the iOS and Android app from the ground up. Matthijn, based in Amsterdam, knows a good waffle when he sees one and demands that fries be served with mayo.
Grace
McClure
Head of Content & Marketing
Grace is a content marketer who's helped numerous startups around the world, from travel to ecommerce, find their voice and build a dedicated audience and brand. She hopes to empower people to take control of their health and have a little fun along the way. When she's not penning health-related content or building marketing strategy, she's singing (original) songs to her Boston Terrier, Dewey.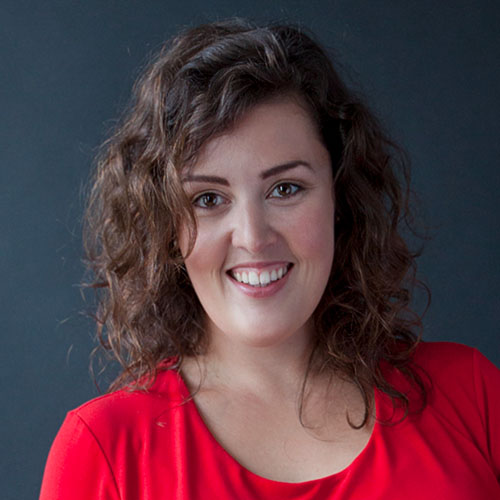 Maria
Fossbakk
Head of Customer Success and Implementations
Maria has 15+ years of experience in customer support and success. Maria is with our customers (and patients) each step of the way to ensure they get the most out of PeerWell. To put it simply, at PeerWell she's a lot of people's "go-to" person. When she's not supporting teams, she explores her cool new hometown of Austin, Texas.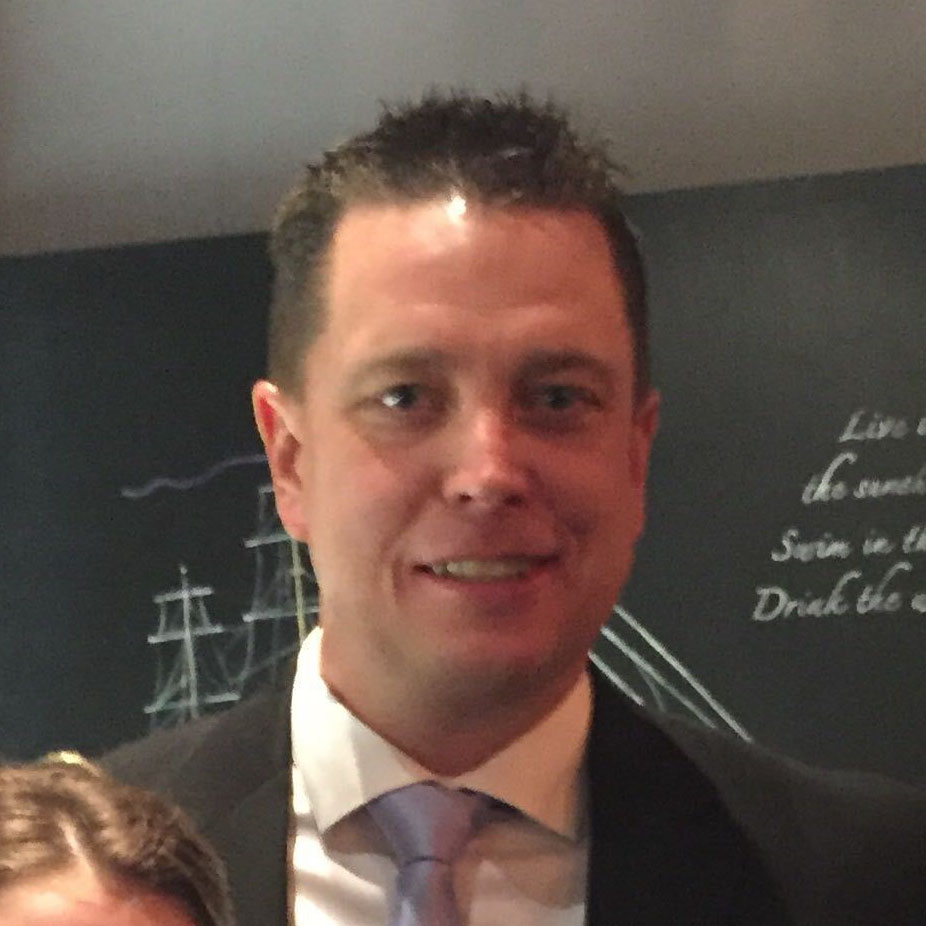 Brian
Reece
Head of Employer Service
Brian's sales experience spans almost two decades and has focused around healthcare, workers' compensation, and benefits. Brian is the go-to-guy for developing and deploying PeerWell's go to market strategy and bringing clients to Peerwell. When Brian isn't making things happen, he's volunteering over 500+ hours a year coaching both his daughters and his son in football and in soccer.
Do you revel in the idea of building something BIG? Want to reshape the foundations of healthcare?
Advisors
We're lucky enough to have an all-star team of advisors. From a former Administrator at the Center for Medicare and Medicaid (CMS) to several top board-certified orthopedic surgeons (and beyond), we get high advice from high places.
Dr. Wael
Barsoum
Wael Barsoum, MD, is Vice Chairman of the Department of Orthopaedic Surgery at Cleveland Clinic. As an avid researcher and innovator, he is actively involved in the clinical leadership of the department. His specialty interests include reconstructive surgery of the hip and knee joints, including arthroscopy, minimally invasive surgery of the hip and knee, and primary and revision joint replacements.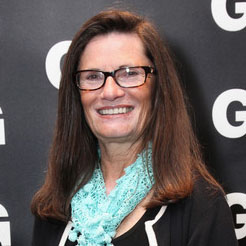 Charlene
Frizzera
Charlene Frizzera is the former acting administrator of the Center for Medicare and Medicaid (CMS). Before taking over the top spot at CMS, Charlene was COO, having worked for the federal health care system for more than 30 years. Charlene is President of CF Health Advisors, advising corporate, government and non-for profit organizations about health care policies and reform like bundled payments and CJR. Charlene's unmatched experience makes her one of the most knowledgeable people about Medicare on the planet.
Dr. David
Spiegel
Dr. David Spiegel is Willson Professor and Associate Chair of Psychiatry & Behavioral Sciences, and Director of the Center on Stress and Health at Stanford. He is the former President of the American College of Psychiatrists. He has published ten books, 374 scientific journal articles, and 156 book chapters on peer to peer support networks, stress physiology, trauma, and psychotherapy. Dr. Spiegel's research focuses on the relationship between stress and health.
Navin
Gupta
Navin has been in the healthcare industry for over 12+ years leading brands at P&G, Guthy|Renker and Danaher. He has sold everything from shampoo to pregnancy tests, but is most passionate about helping people cultivate health literacy. Navin is based in NYC, where he's up on the latest health crazes (no, he doesn't go to SoulCycle...yet).
Dr. Nima
Mehran
Nima Mehran, M.D., is an orthopaedic surgeon specializing in sports medicine and joint replacements. He earned his undergraduate degree at the University of Southern California, attended the Chicago Medical School and was Chief Resident during his orthopaedic surgery residency at Henry Ford Hospital. Dr. Mehran has published several scientific papers and has delivered numerous scientific lectures. He has been on the physician team for the Los Angeles Lakers, Los Angeles Dodgers, Los Angeles Kings, Anaheim Ducks, and more.
Dr. John
Tiberi
John Tiberi, M.D., is a board-certified orthopaedic surgeon specializing in hip and knee replacement and reconstruction. He attended medical school at the University of California, San Diego, and completed his orthopaedic surgery residency at Harbor-UCLA Medical Center. He completed his fellowship in hip and knee replacement at Massachusetts General Hospital / Harvard Medical School. Dr. Tiberi has a keen interest in improving outcomes in hip and knee replacement patients through pre-operative preparation and post-operative rehabilitation.
Nashina
Asaria
Nashina leads commercial and go-to-market efforts at LifeQ Platform--a physiological metrics company that delivers accurate data from connected devices to the medical community. She has also worked directly with Dr. Patrick Soon-Shiong as a senior member of Nantworks Inc. Nashina has a passion for digital health and health care startups, acting as both an investor and advisor to a number of notable companies in the space, including Focus Motion and TicTrac.
Dr. Trevor
North
Dr. Trevor North is a board certified Orthopedic Surgeon at Henry Ford Hospital in Michigan. Dr. North completed his residency at Henry Ford Hospital and his fellowship at the Cleveland Clinic in hip and knee replacement surgery. Dr. North was the research resident of the year in his final year of residency and winner of the Henry Ford research symposium. Dr. North has tailored his research to focus on improving patient outcomes.
Mike
Ryan
Mike has 25 years leading hospitals, health systems, healthcare technology companies including AscensionHealth, HealthTrust, TeamHealth, TransCare & HCA. He's a health tech pioneer involved with HealthOnline, Drugstore.com, DeskActive and Healthcare.com. Mike has served on over 60 boards including American Heart Association, American Red Cross and American College of Healthcare Executives Council of Regents.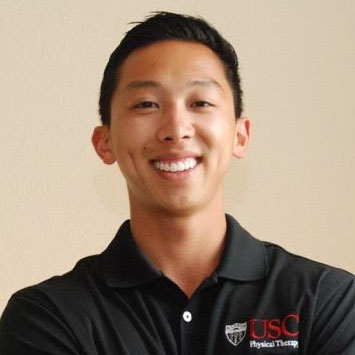 Michael
Lau
Michael Lau, PT, DPT, CSCS is an Doctor of Physical Therapy specializing in sports and orthopedics. He earned his undergraduate degree at UCLA and attended the USC for his Doctoral studies. He currently works with many athletes for performance training and rehab in addition to post-surgical patients through his work with the Providence St. John's Health System at Performance Therapy. Michael's passion is educating the public about the benefits of implementing physical therapy before surgery.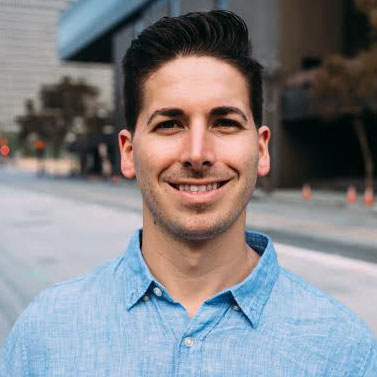 Craig
Lindell
Craig is a physical therapist that works for Aspire Physical Therapy & Sports Performance and is a co-founder of The Prehab Guys. He currently practices primarily in orthopedics and sports performance. Craig has a passion for golf and helping individuals get back on the course following an injury or surgery.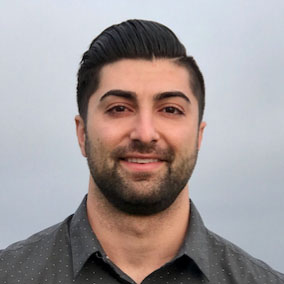 Arash
Maghsoodi
Arash Maghsoodi earned his Doctor of Physical Therapy degree from the University of Southern California and his Bachelor of Science in Kinesiology from San Diego State University. He is a co-founder of The Prehab Guys, and is currently working for Wehner & Associates physical therapy. He currently practices primarily in the orthopedics and sports setting.
Started in San Francisco, CA
PeerWell embraces a fully remote work environment.
PeerWell c/o WeWork
1161 Mission St.
San Francisco, CA 94103