During a knee replacement, an incision is inevitable. As the incision heals, a scar will form. The size, colour, texture and overall healing of knee scars can vary drastically from person to person. Several factors determine scarring including your genetics, sun damage, and whether or not you worked at promoting faster scar healing.
To read tips on faster scar healing after hip or knee replacement surgery, check this out.
Although everyone heals and recovers from knee replacement surgery at a different rate, we thought it'd be helpful to check-in the scars of real patients. We've collected scar images from patients who've had a total knee replacement (TKA, TKR), partial knee replacement (PKA, PKR), and bilateral knee replacement surgery (BTKR). These images are from patients, ranging from 1 day after surgery up to 20 years post-op.
Knee Replacement Scar Hall of Fame
Check out the various stages of healing in real patients who've undergone a knee replacement.
1 Day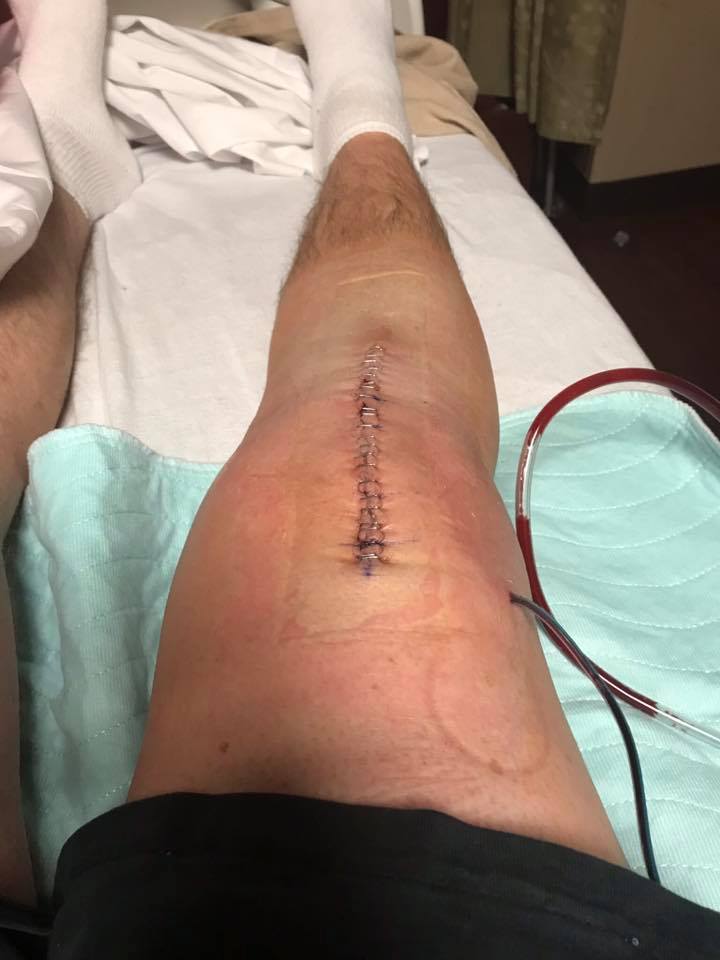 2 Days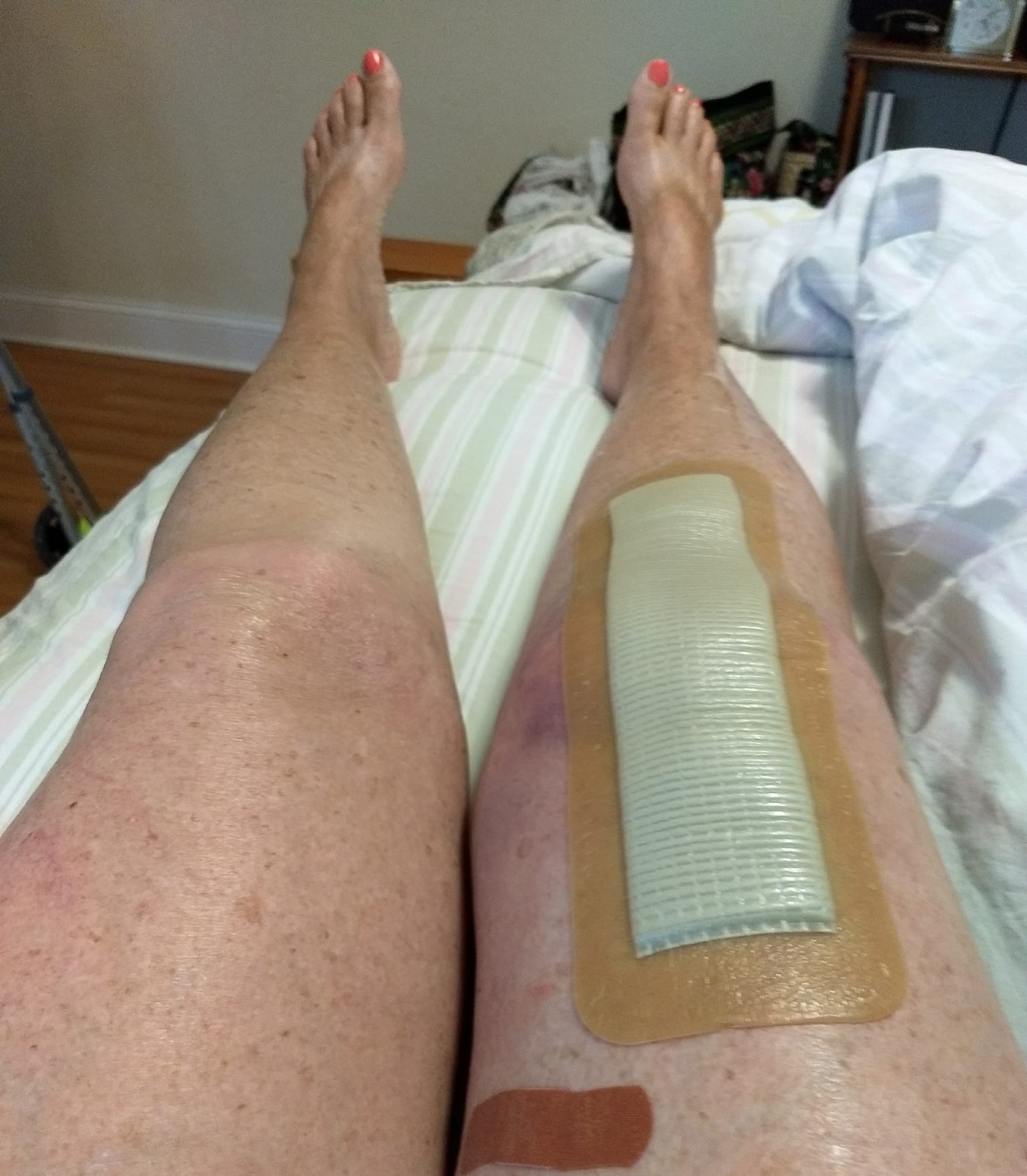 1.5 Weeks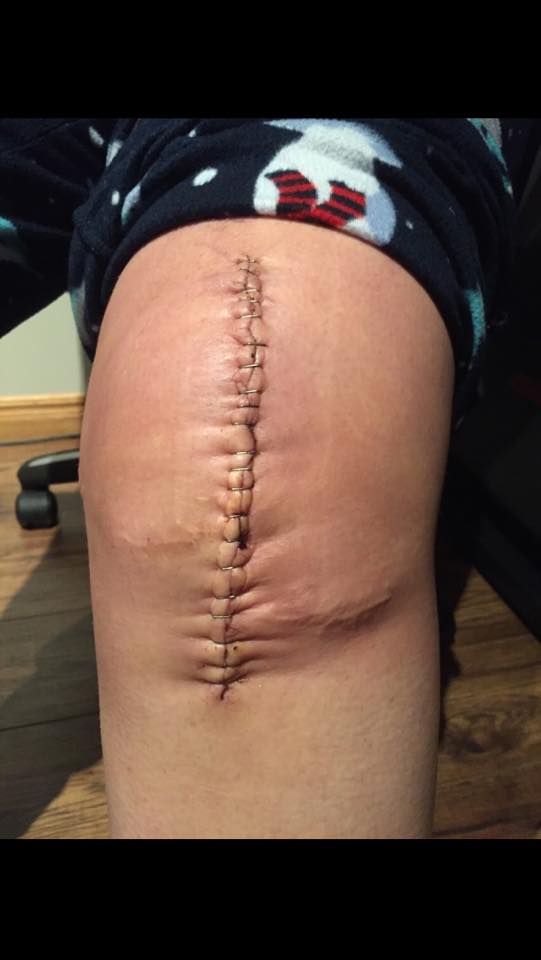 (10 Days)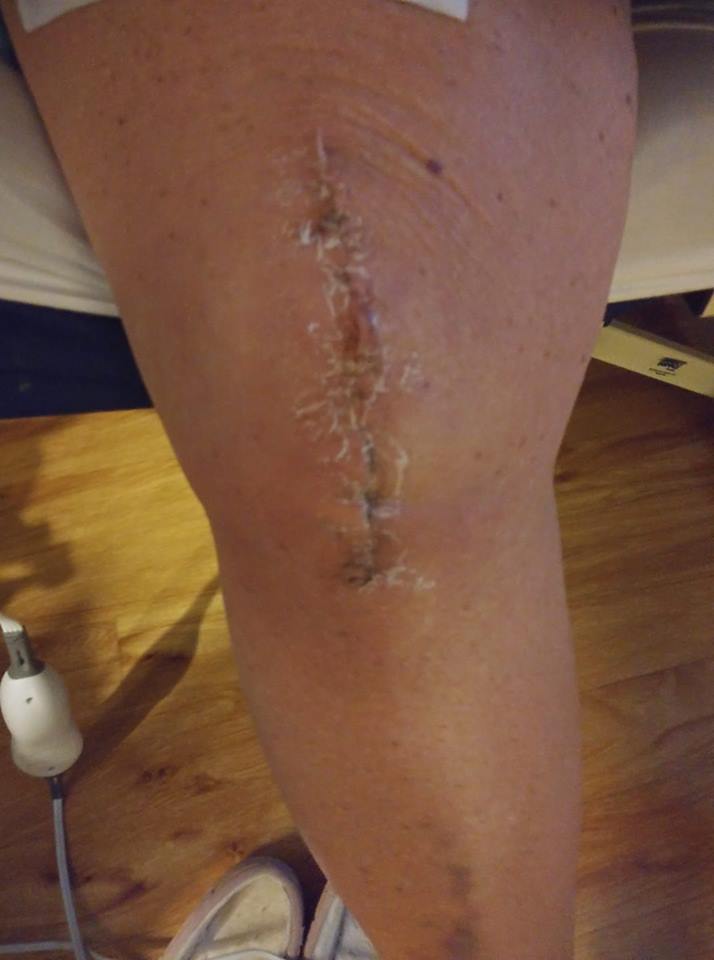 (11 Days)
2 Weeks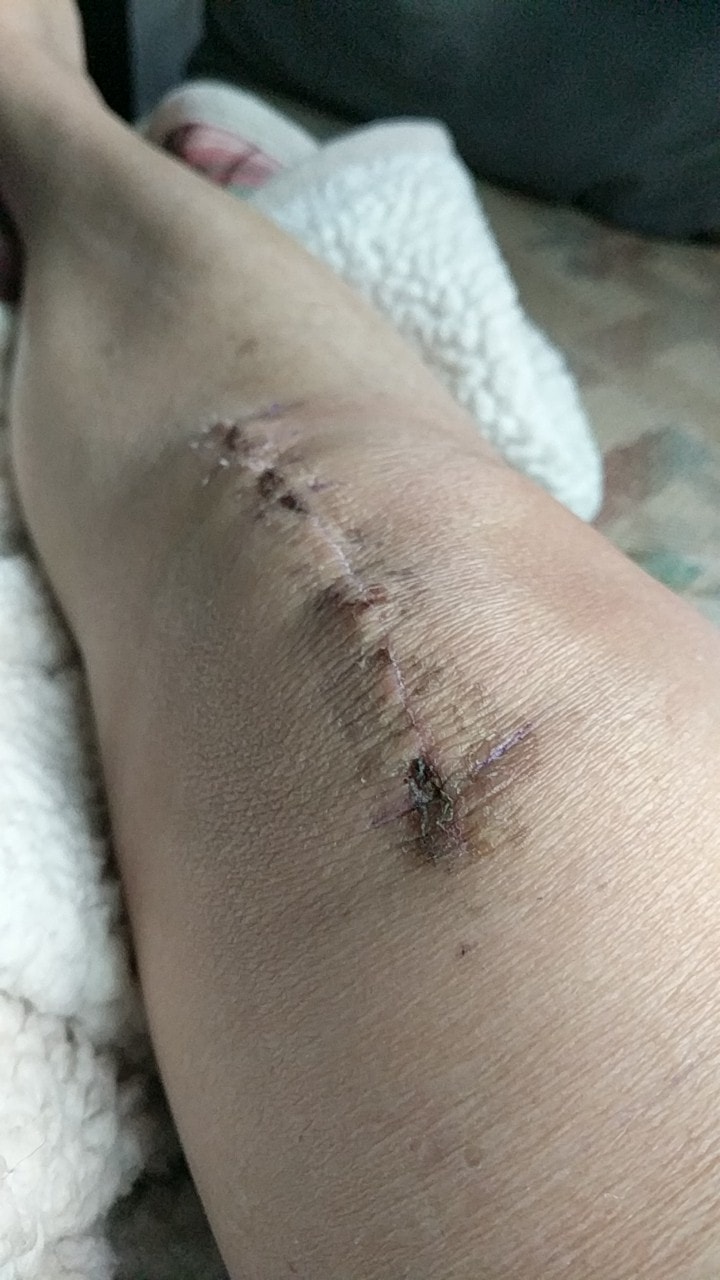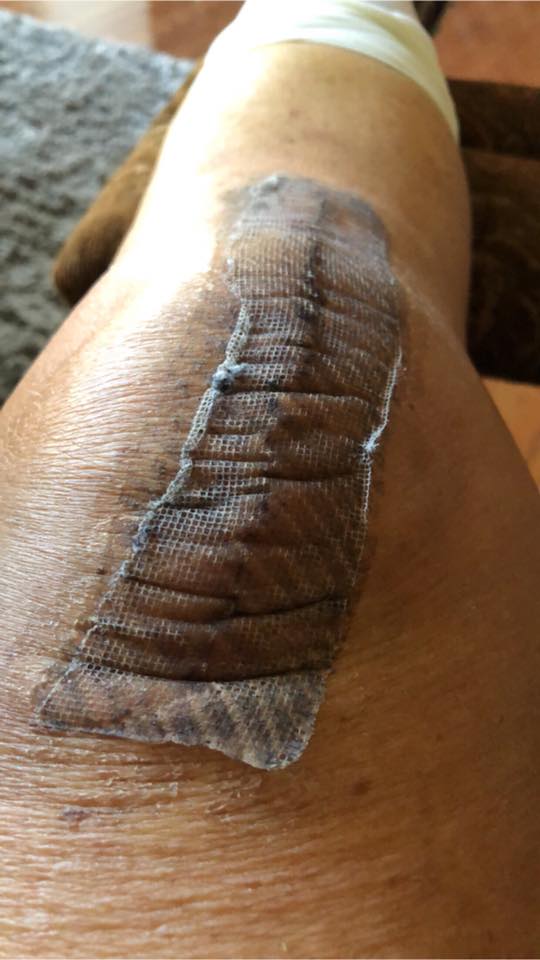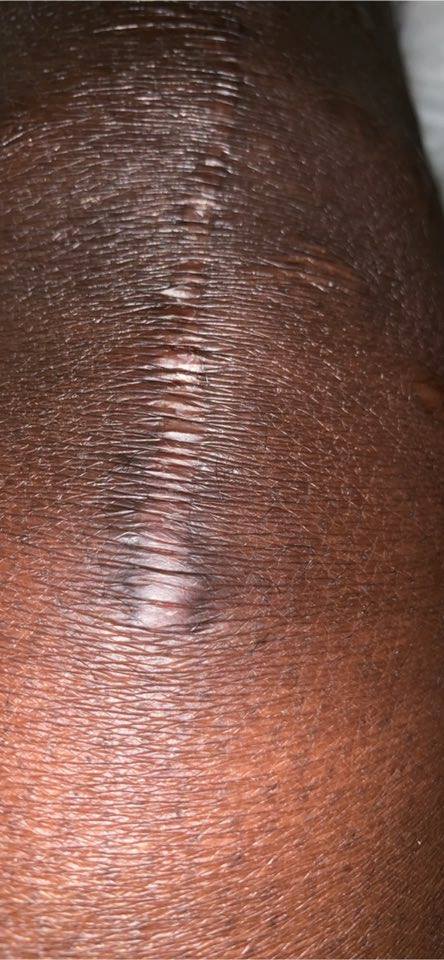 3 Weeks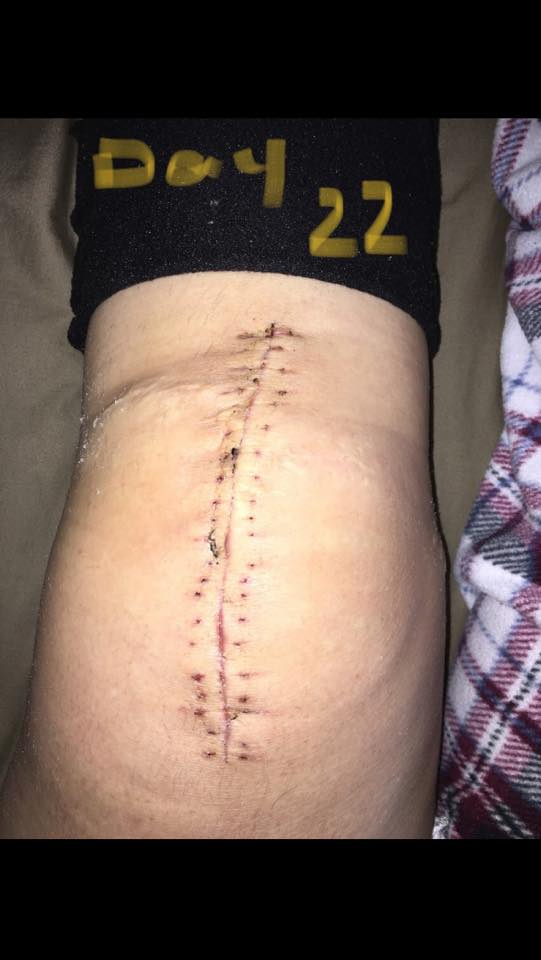 1 Month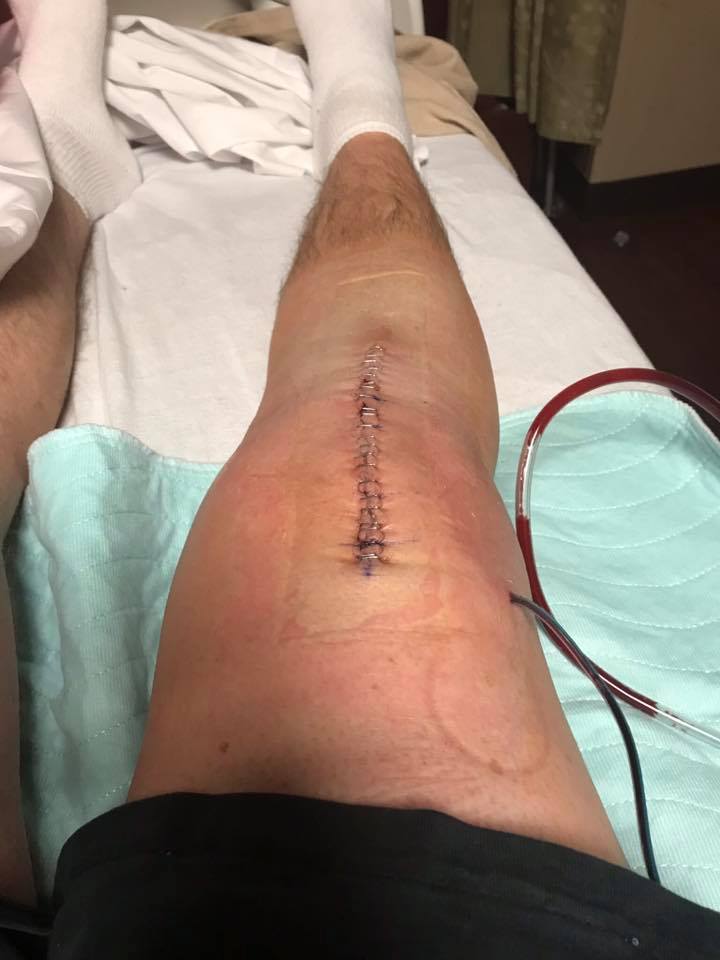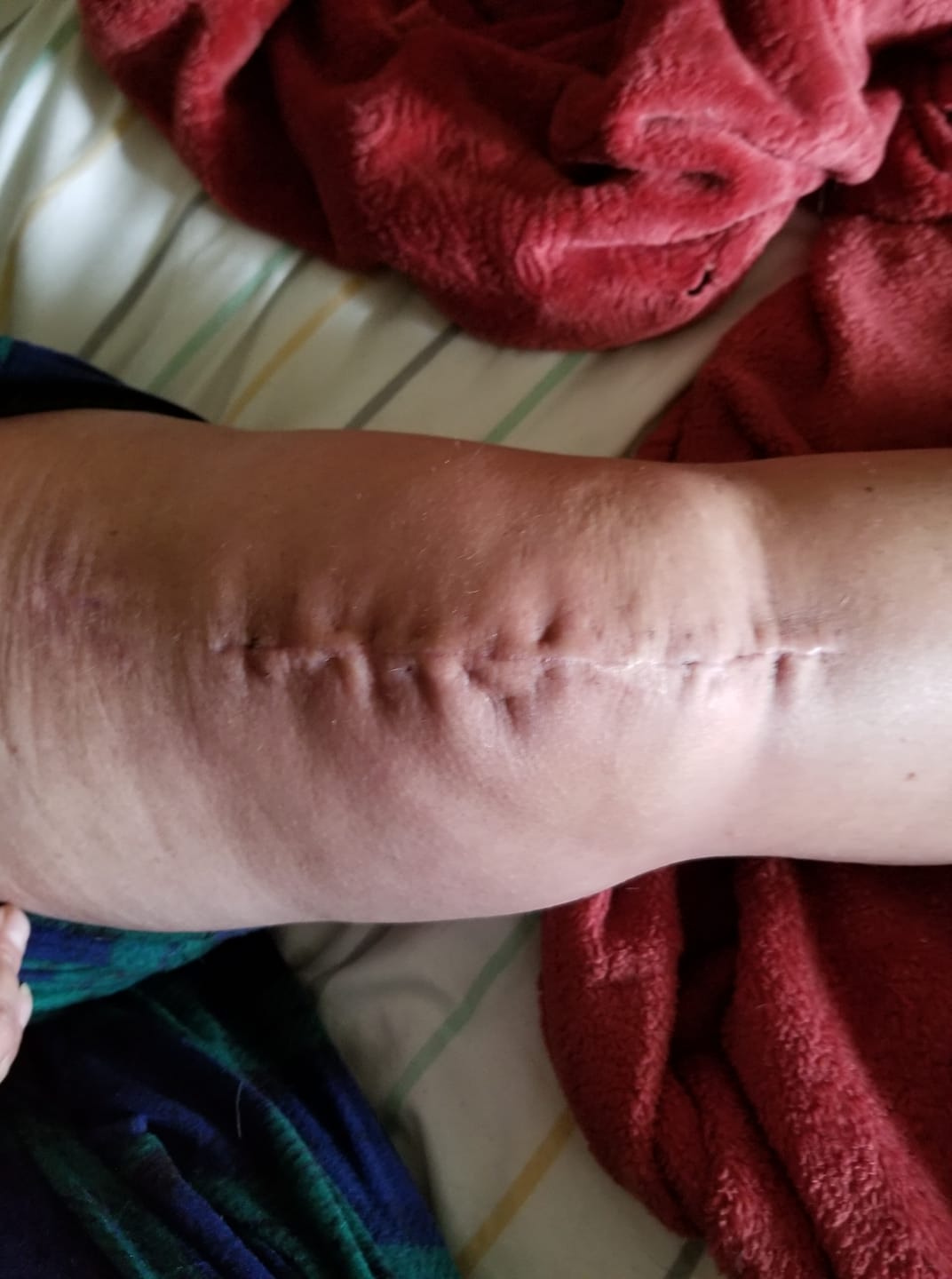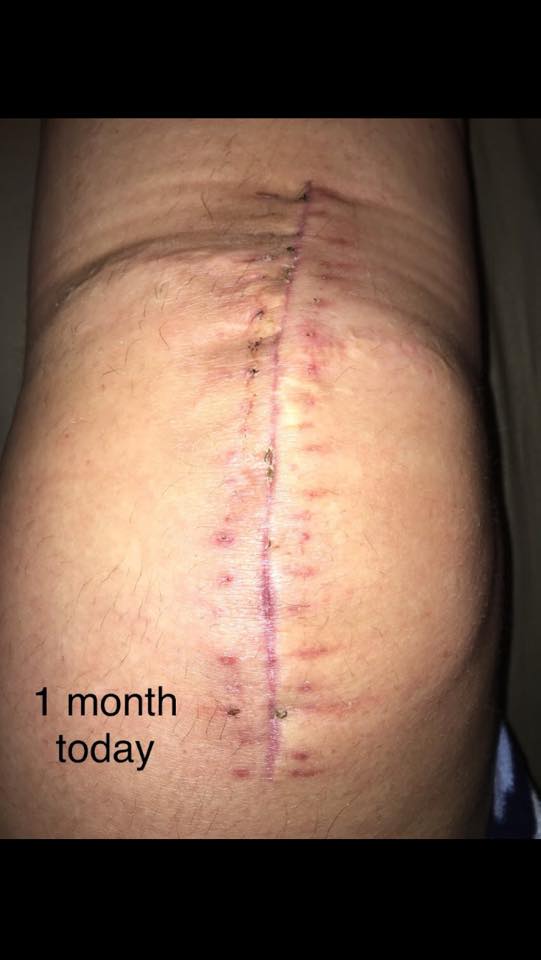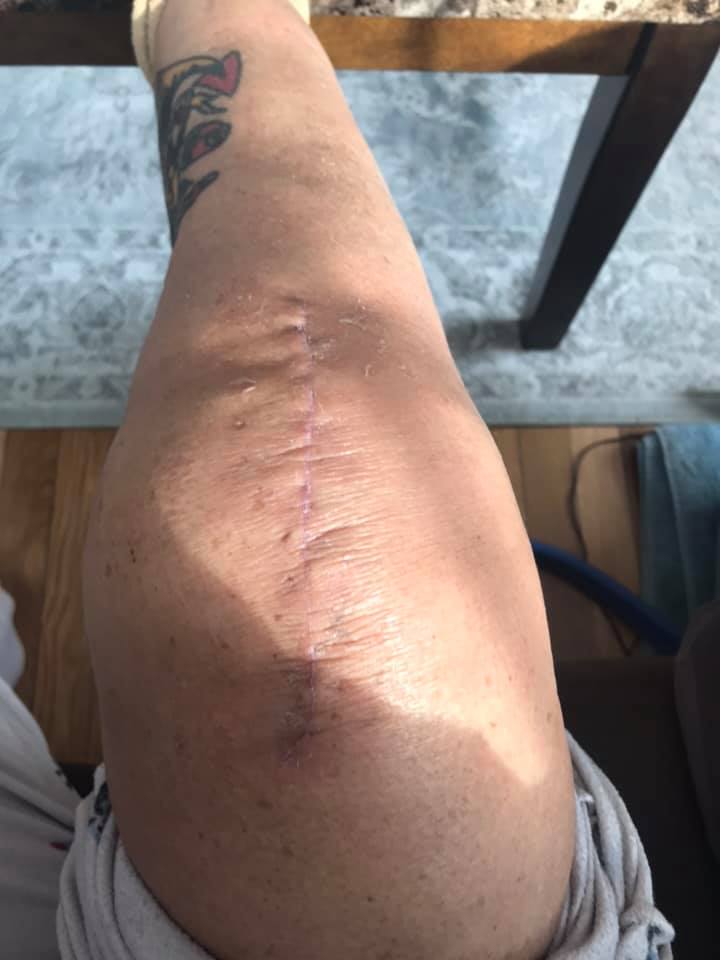 (5 weeks)
1.5 Months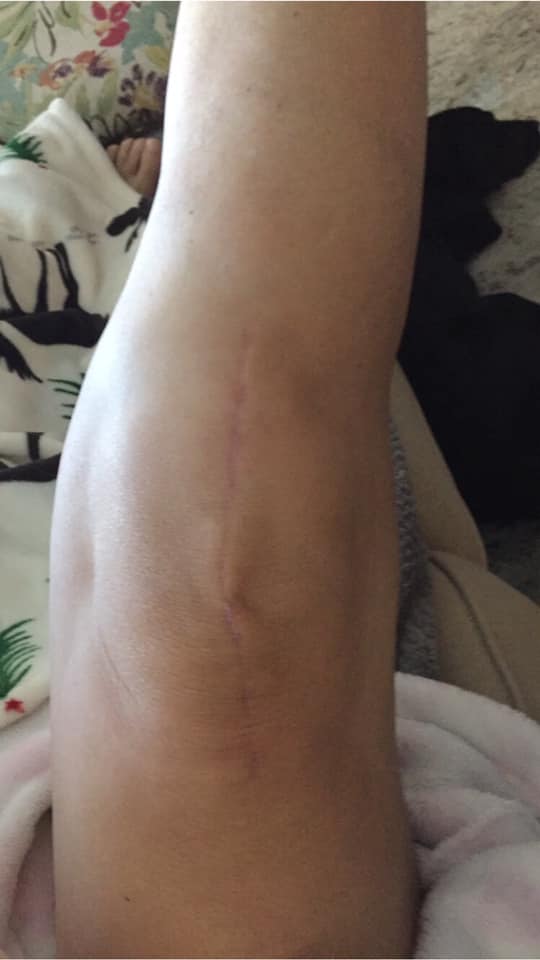 (6 weeks)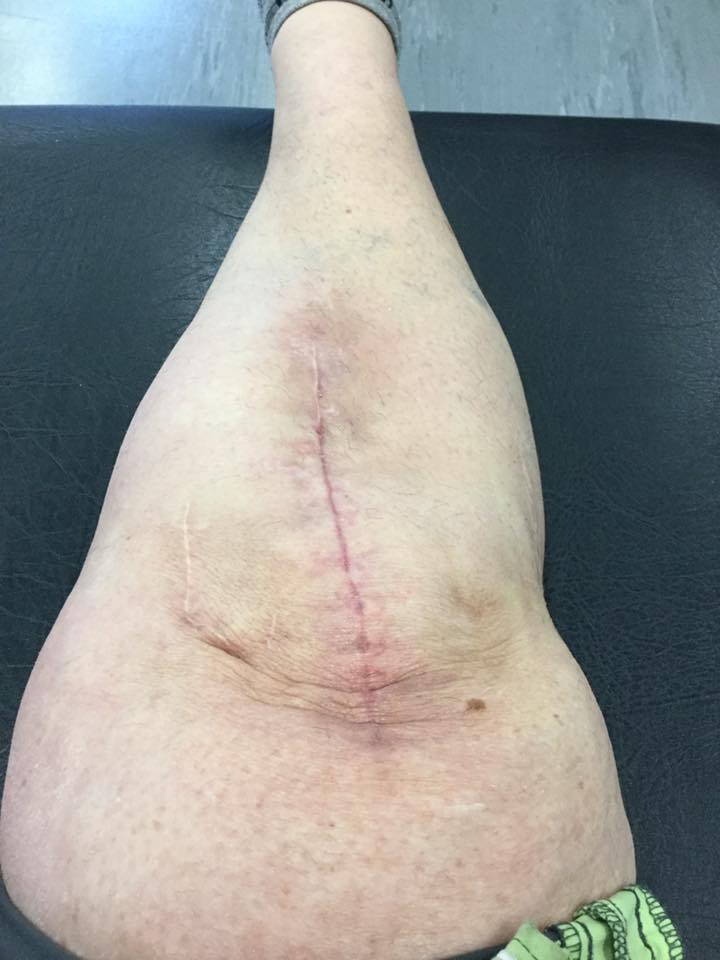 (6 weeks)
2 Months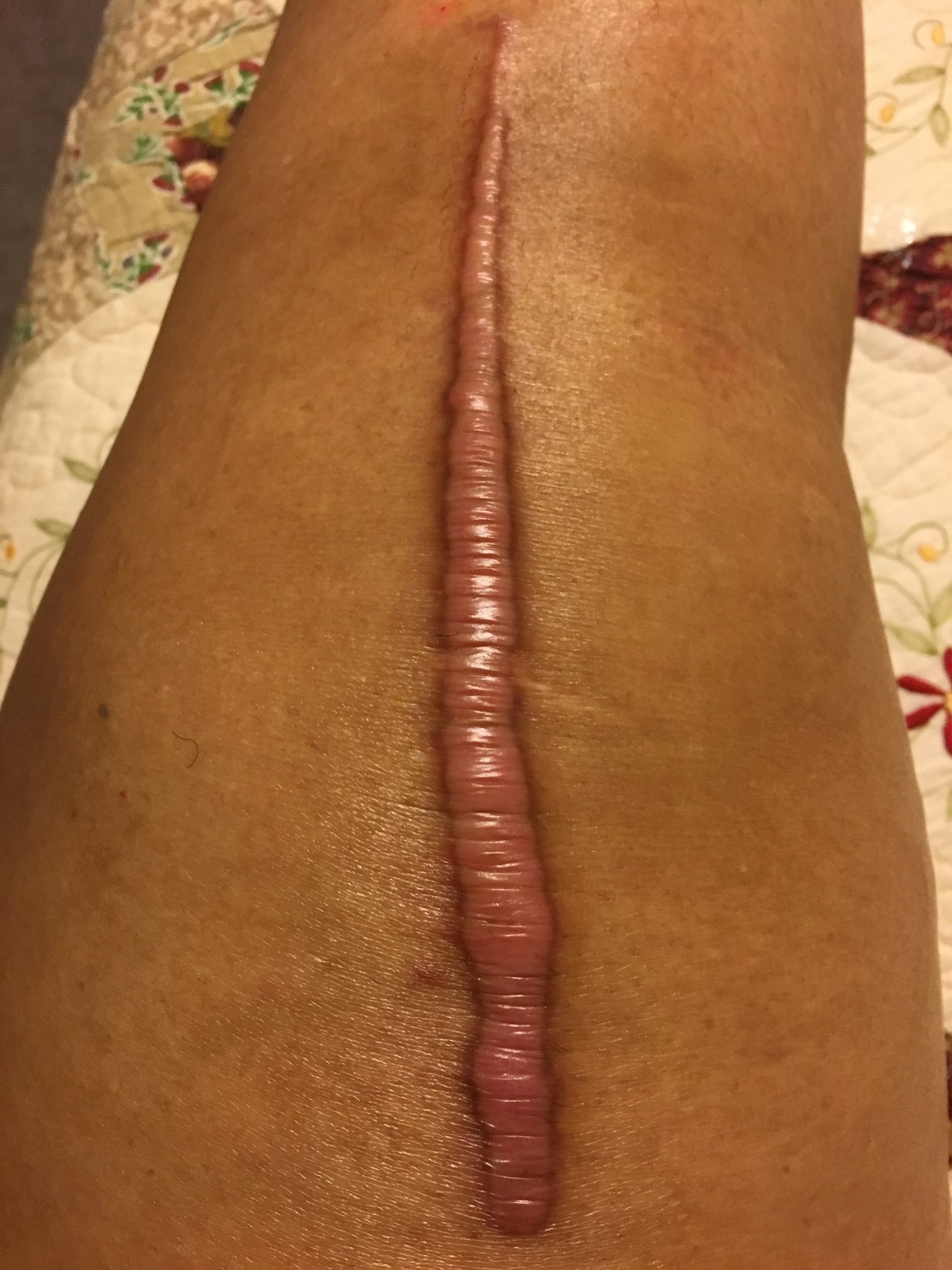 2.5 Months (10 weeks)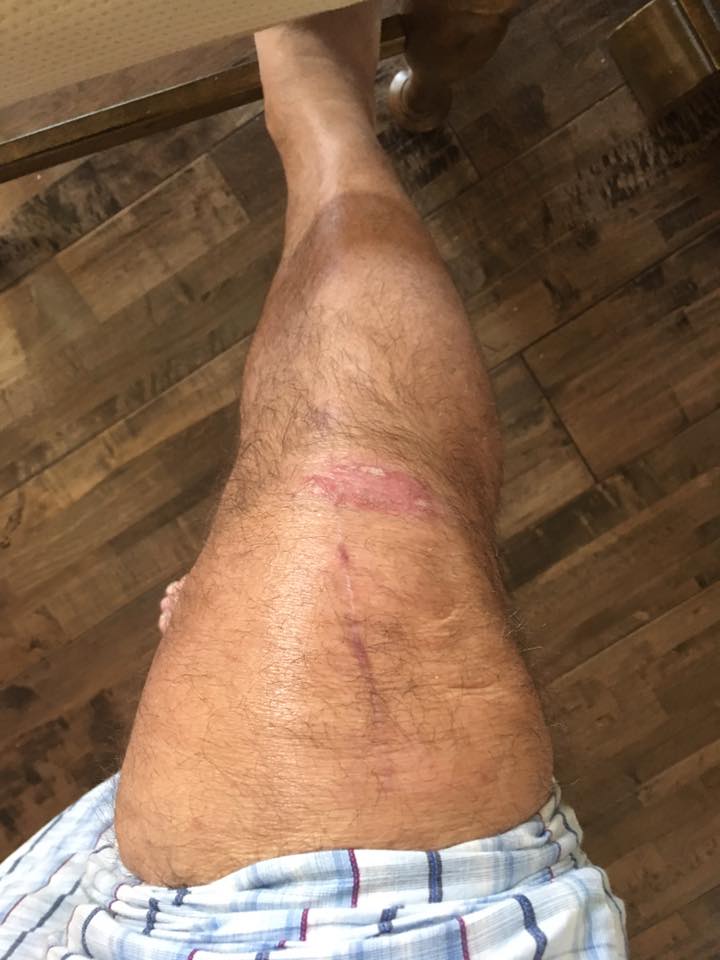 3.5 Months (14 weeks)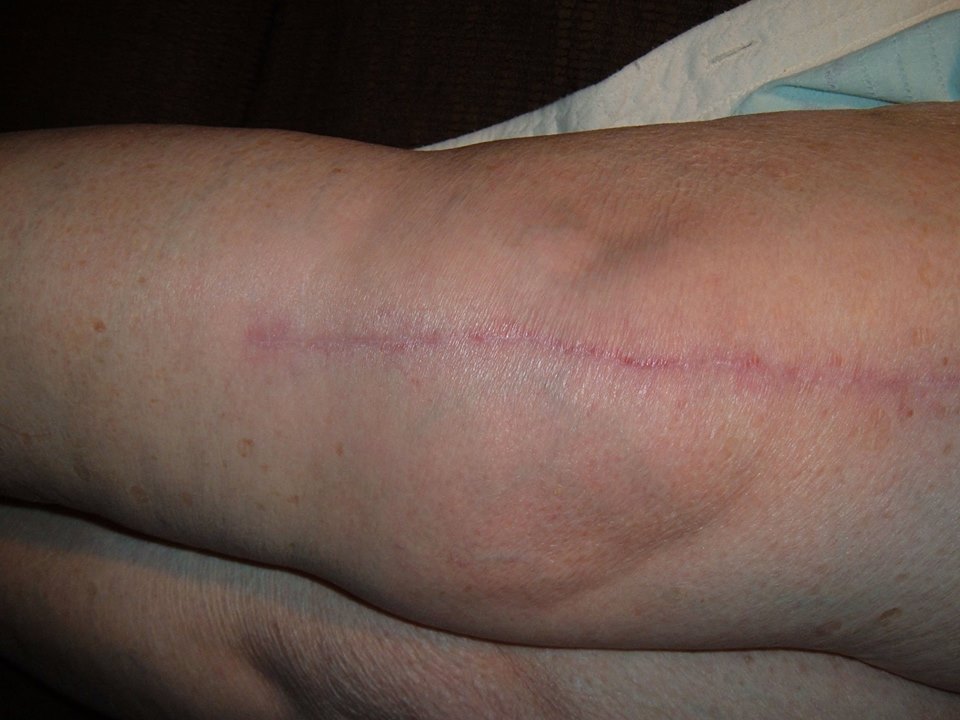 5 months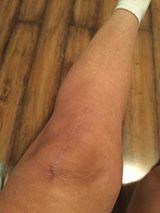 6 Months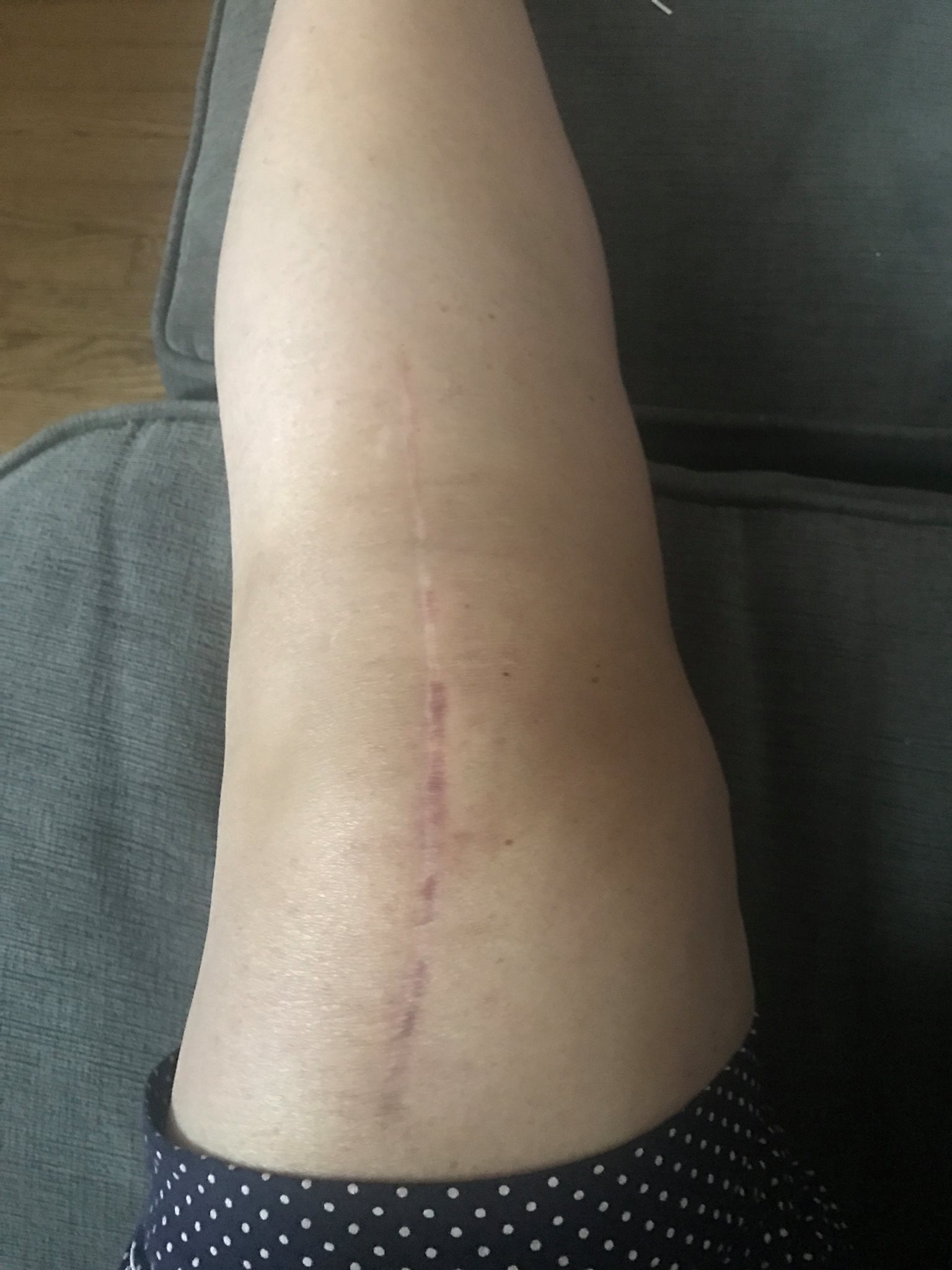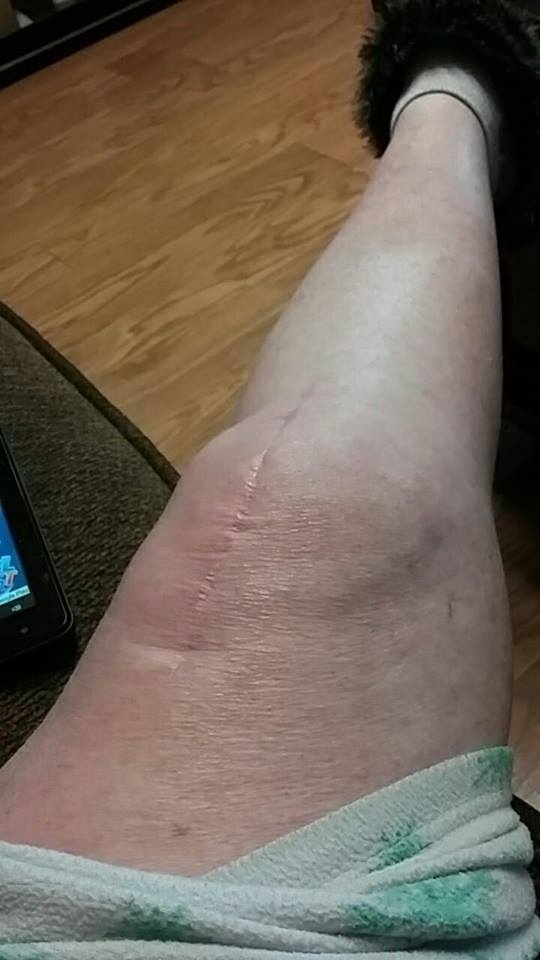 7 months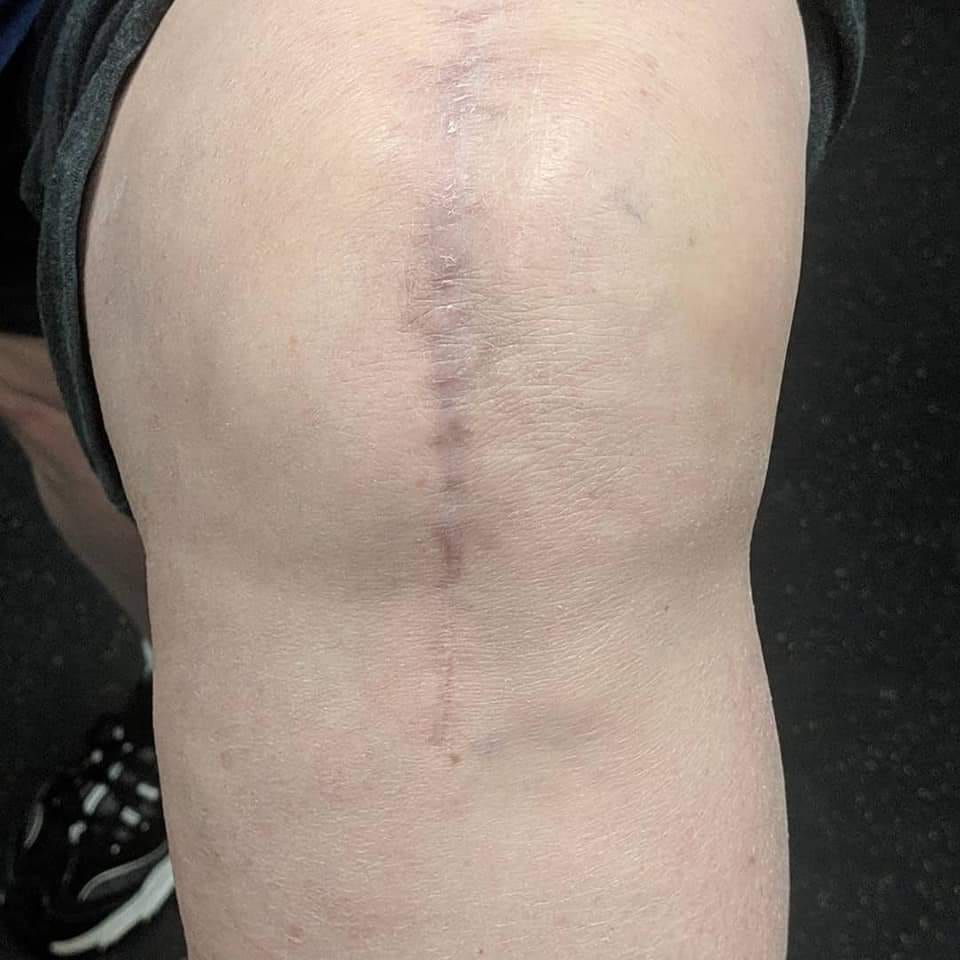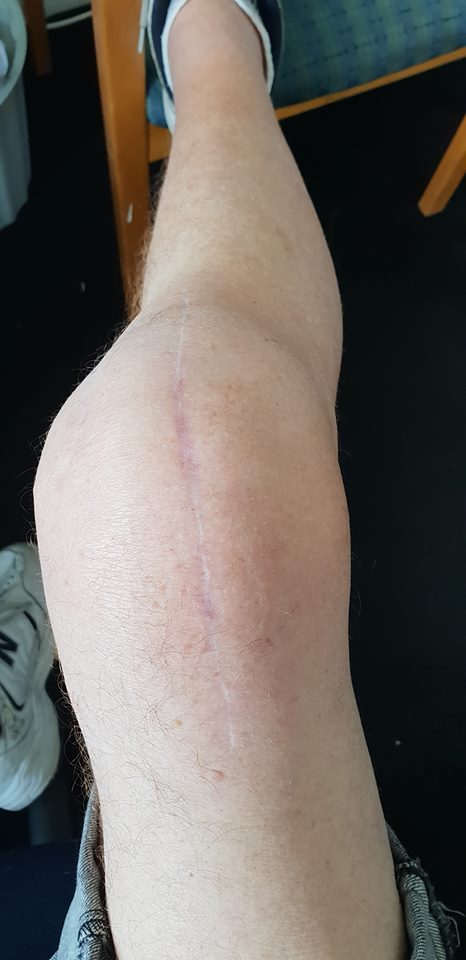 11 Months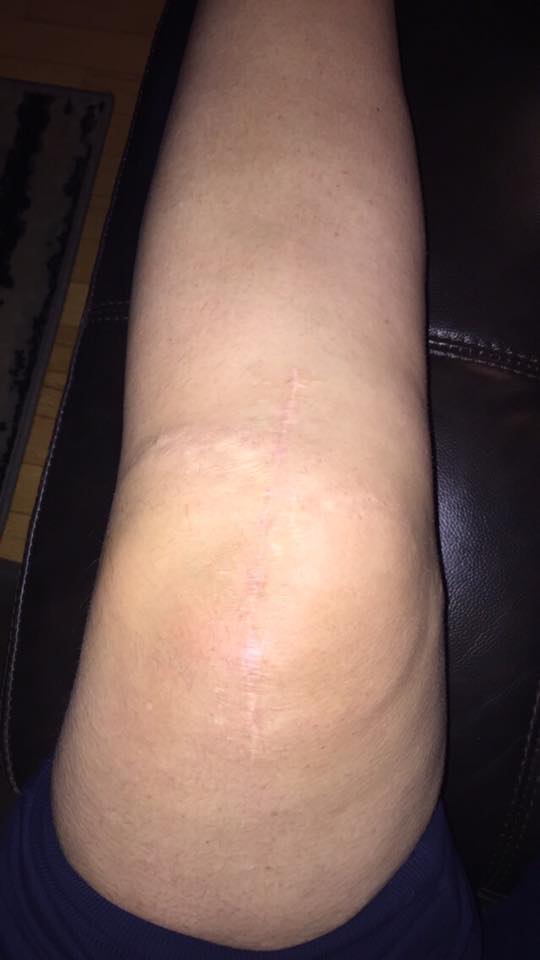 1 Year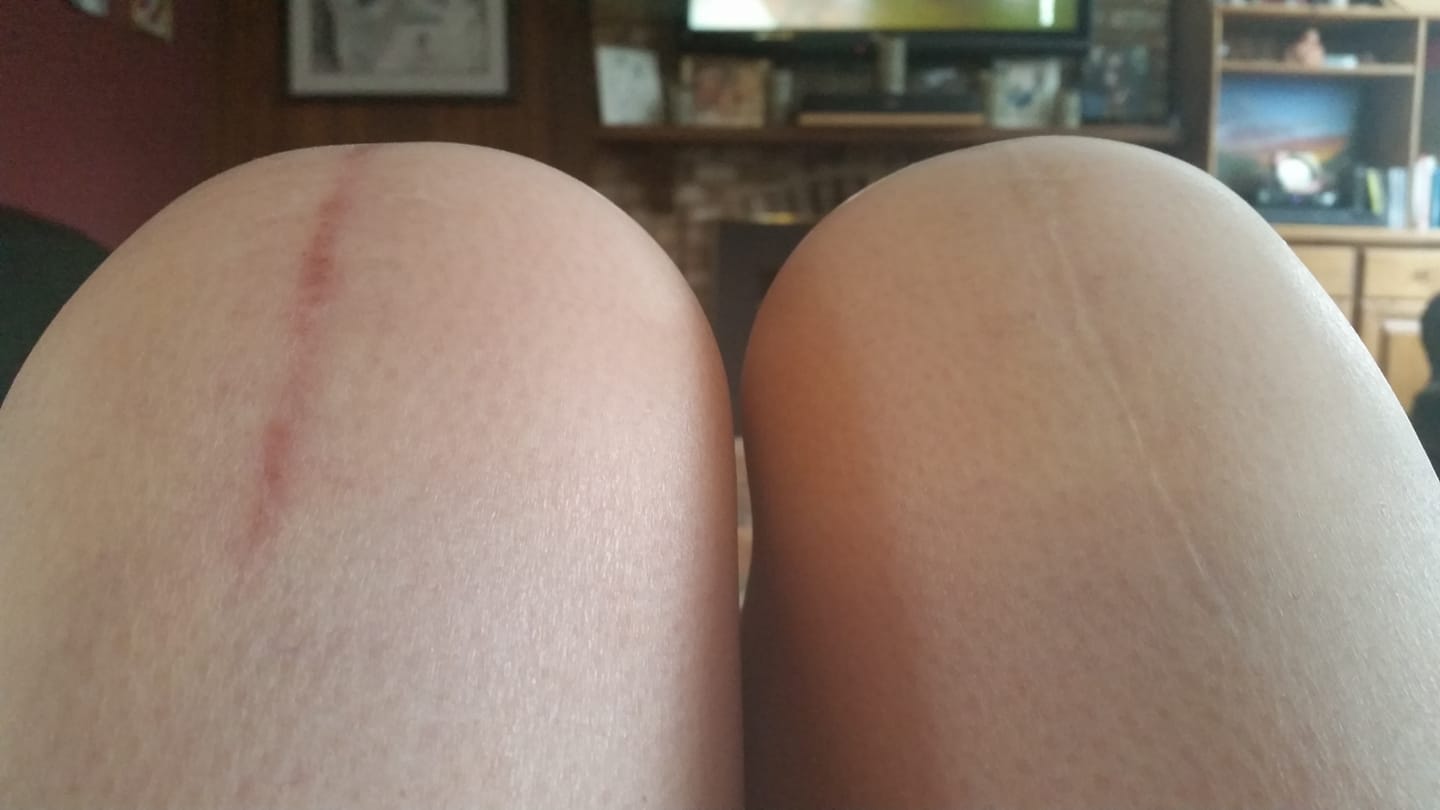 15 Months (1 year, 3 months)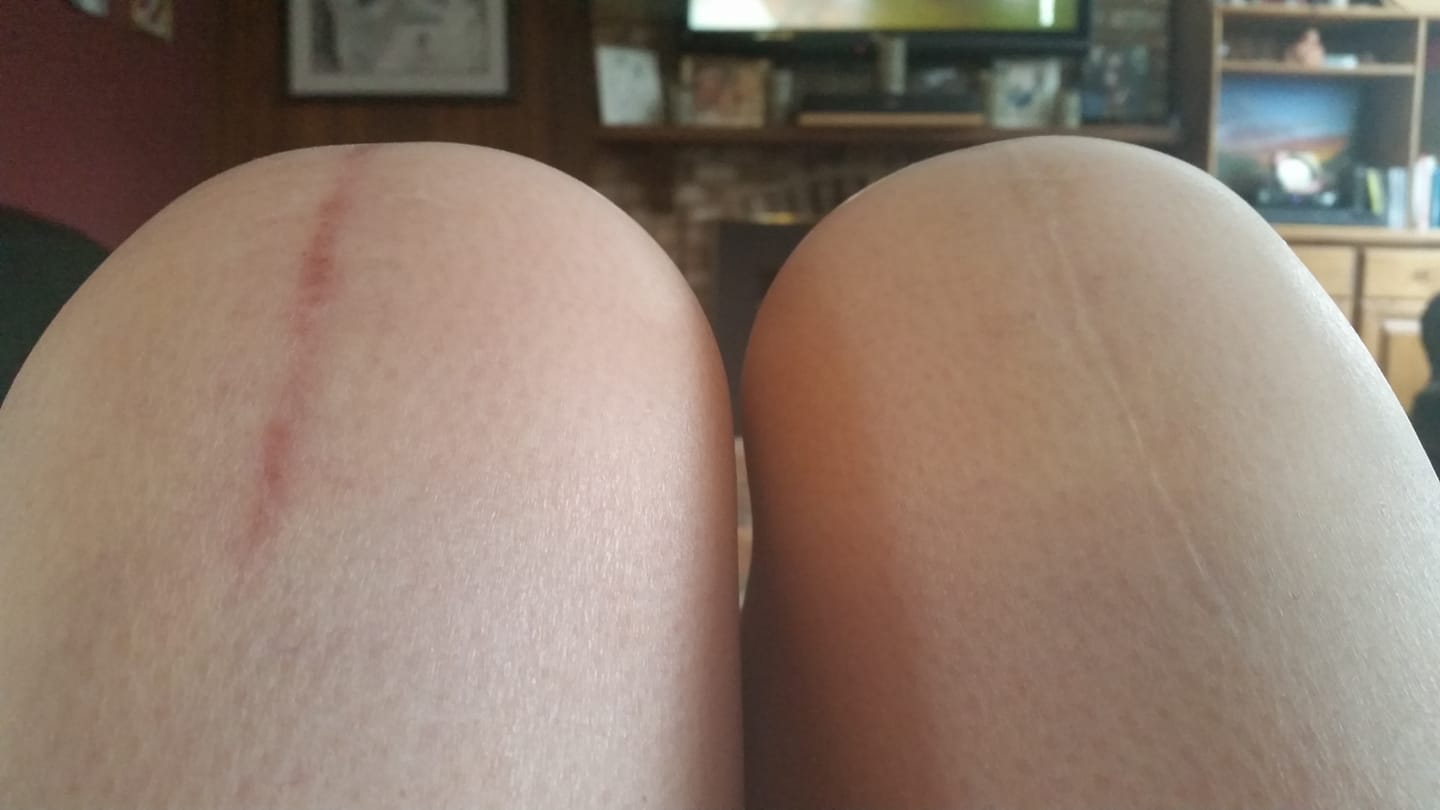 22 Months ( 1 year, 10 months)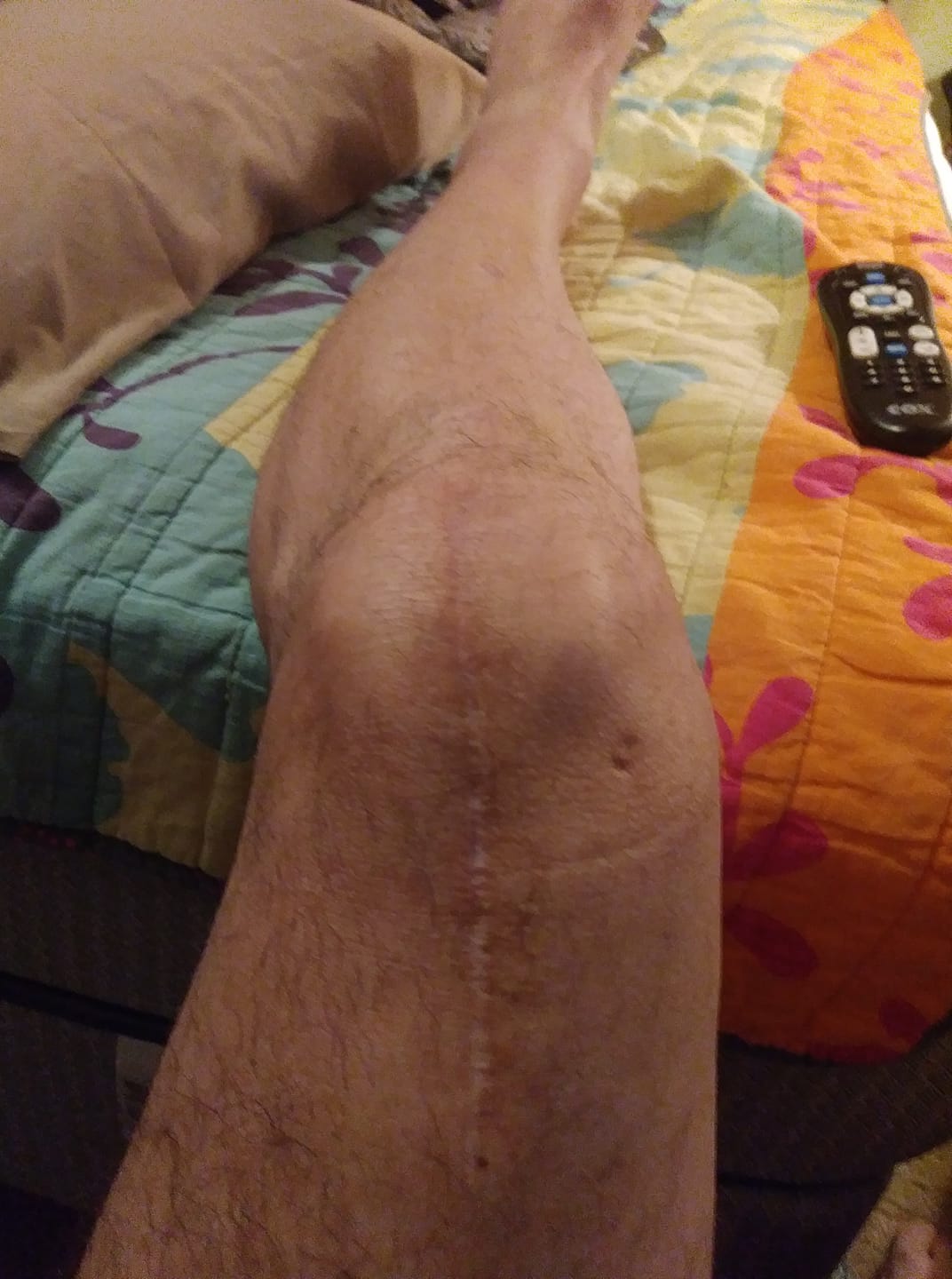 2 Years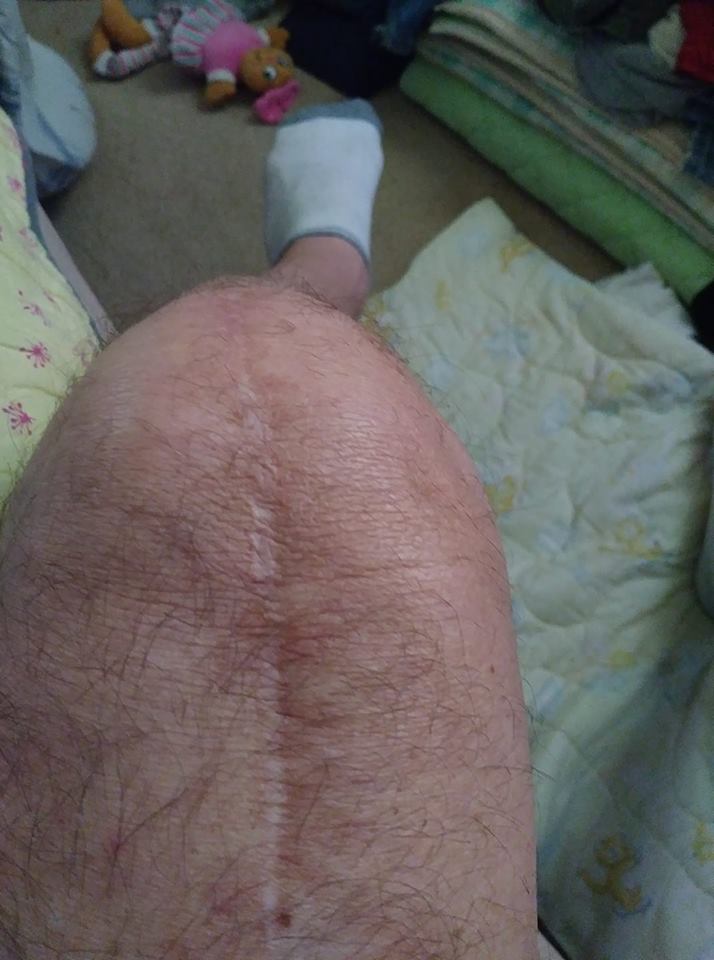 28 Months (2 years, 4 months)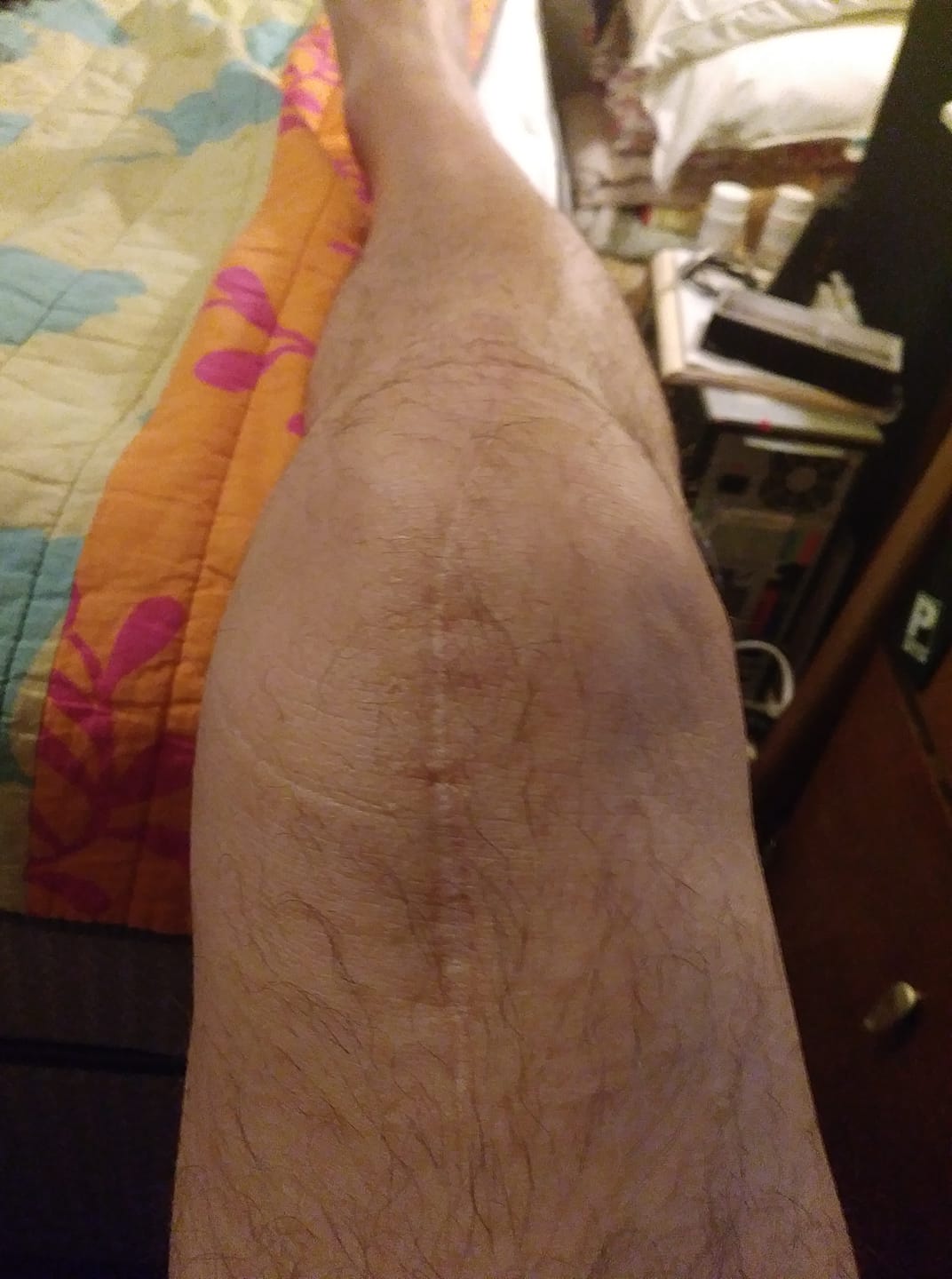 3 years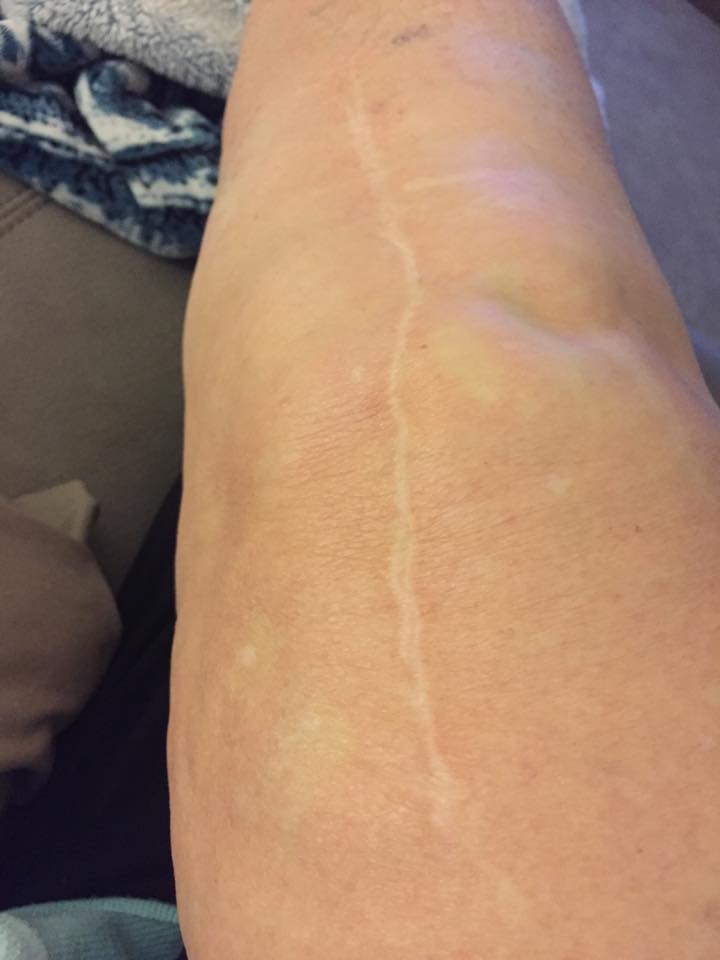 5 years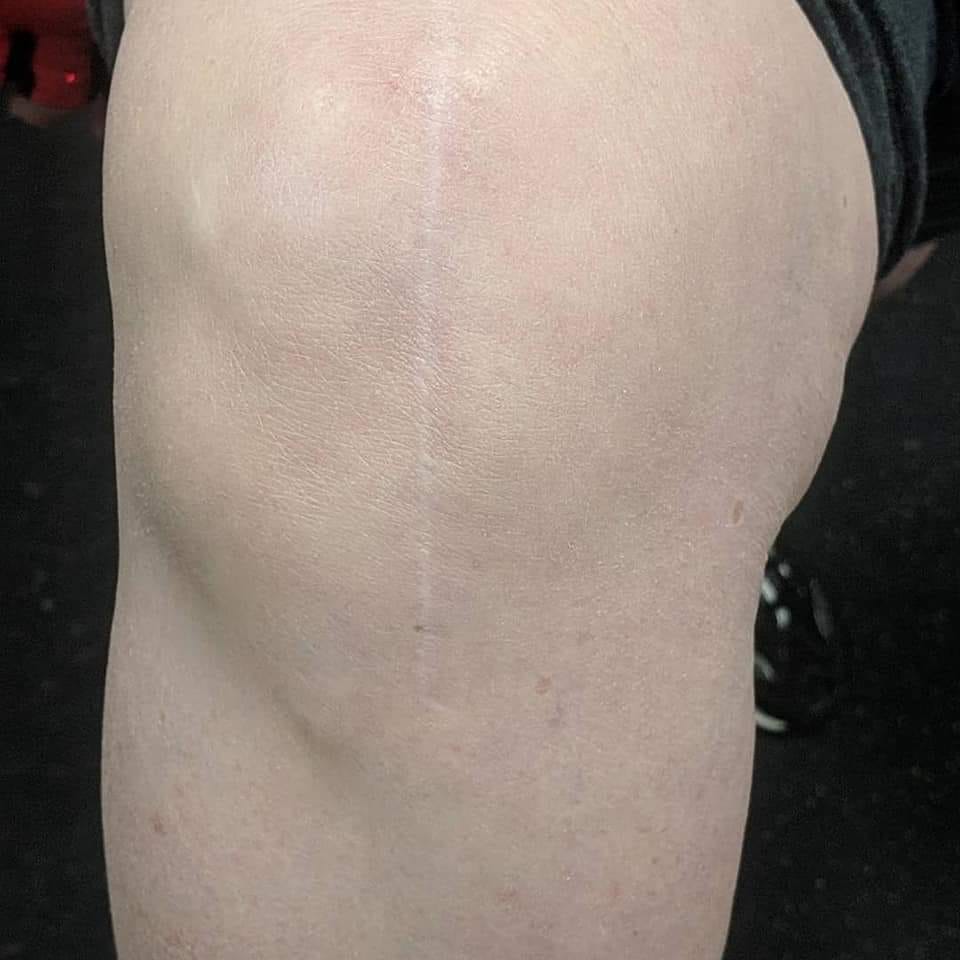 20 Years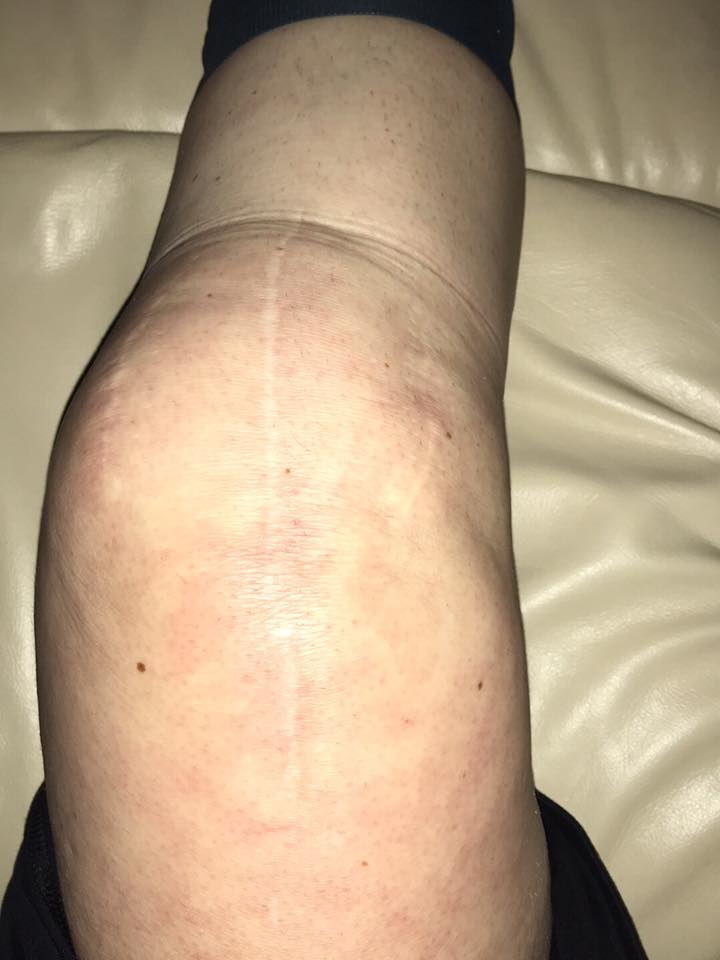 Would you like to submit your knee replacement scar to be featured in this post? If so, email a photo with your surgery type (RTKR, LTKR, BTKR etc.) and how far into recovery the photo was taken (e.g. 6 weeks, 2 months, 3 years etc.). Send this information to [email protected].
In pain? Preparing for surgery? PeerWell Health helps you fast forward to better with 1:1 doctor visits, physical therapy, and a custom at-home program for your condition.