For payers: Reduce costs by improving surgery outcomes
Take control of your population's surgical outcomes. PeerWell empowers patients to actively improve their health and lower pre-op and post-op risk.
Gain a healthier population while cutting costs
Through PeerWell, patients become mentally, physically and environmentally prepared for surgery. Graduates of PeerWell's PreHab and ReHab program have better outcomes, are lower risk, and cost less.
Don't just rely on providers to create better outcomes
PeerWell serve as an extension of providers, offering patients education and guidance well-beyond what they're afforded in the physician's office, over the phone, or in a hospital class.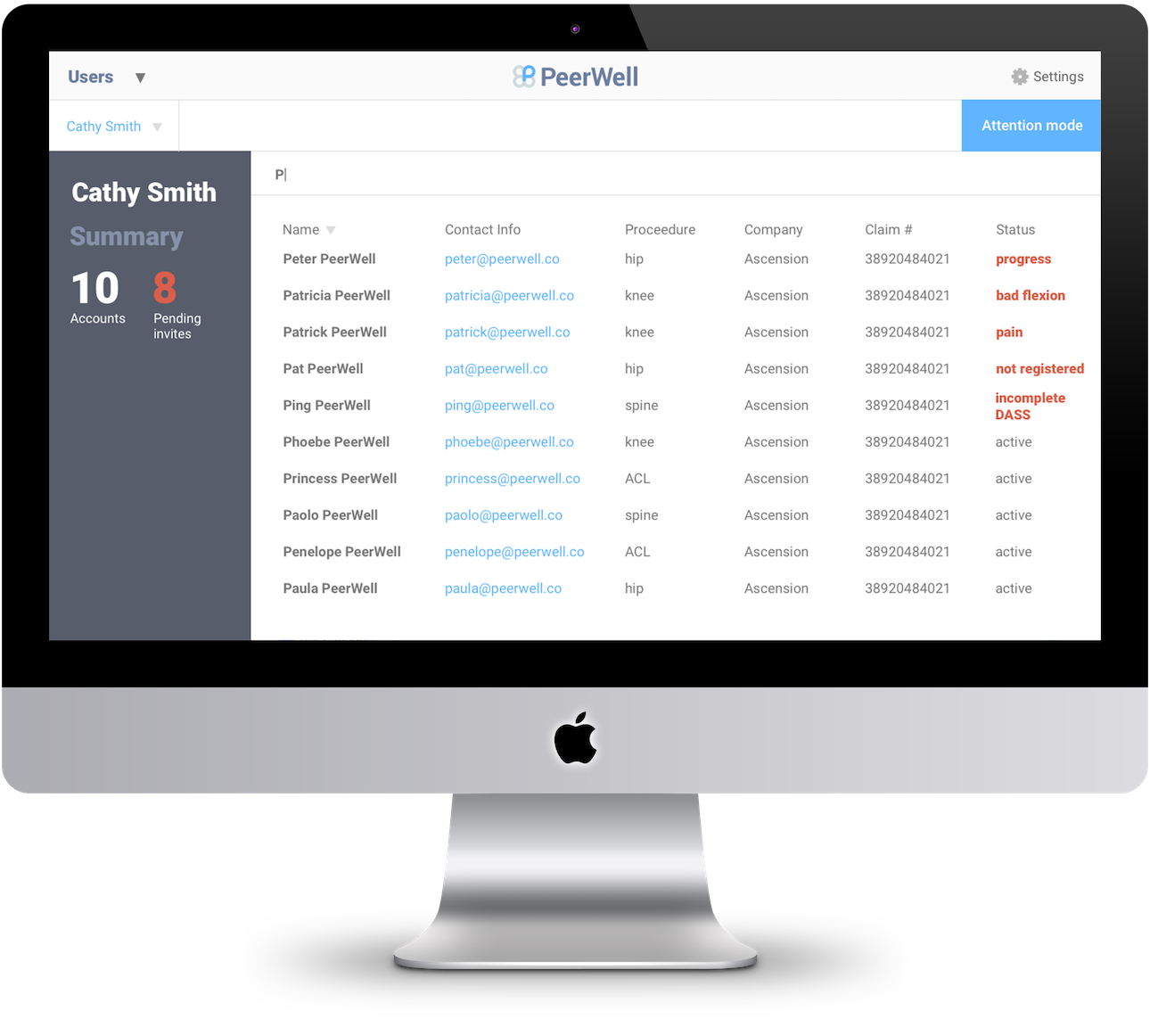 Expand the reach of case management
Case managers can keep better track of your population's surgery preparation, risk, and recovery in the PeerWell dashboard. Case managers will improve efficacy and can prioritize patients who need it most.
For health systems: Streamline operations
PeerWell delivers a consistent and proven process for patients to prepare for and recovery from surgery. Standardized surgery prep and recovery helps your health system meet targets and track success.
Win with at-risk arrangements
PeerWell reduces length of stay by 45% and improves discharge to home by 70%. With our PreHab and ReHab program, patients can outperform even the loftiest of ACO targets.
Standardize your system's workflow
Get consistent results while reducing staff workflow. PeerWell's proven program ensures no patient is left behind, while raising the benchmark of care and outcomes.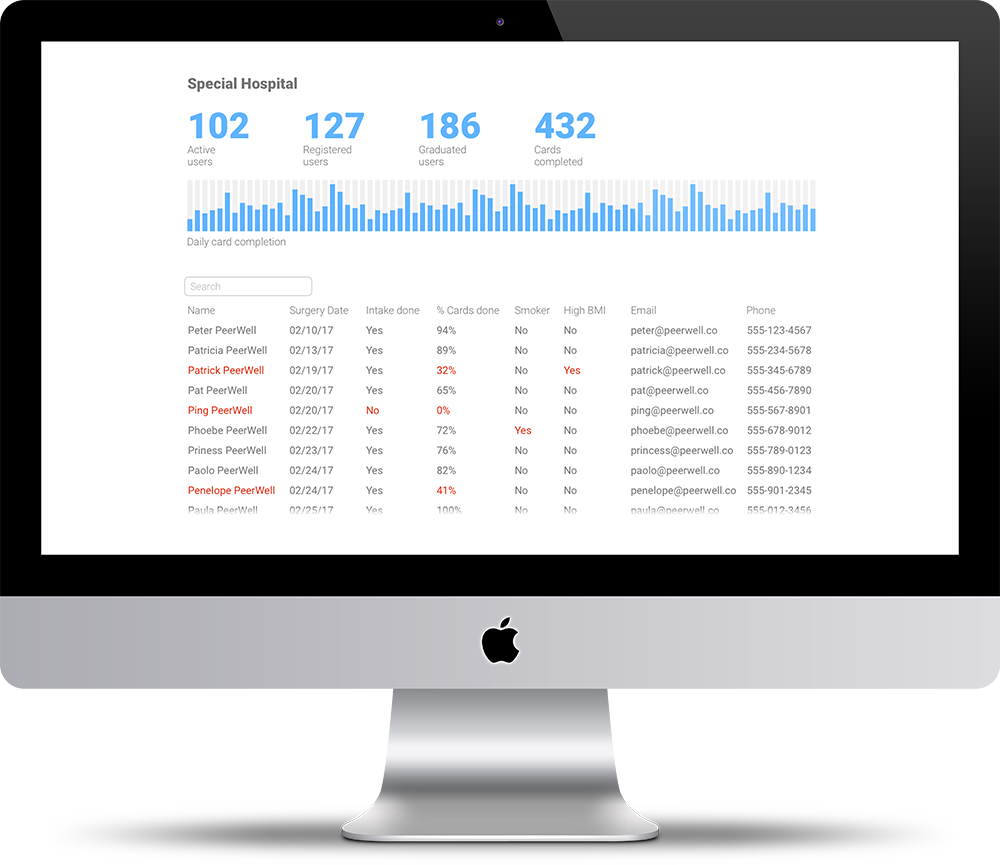 Remote patient monitoring
Identify and keep track of at-risk patients by checking in on their progress in the PeerWell dashboard. Greater visibility into real-time patient progress on a large scale is powerful.
Win with at-risk contracts
Get reliable results across all patient groups so that you can take on lucrative, at-risk contracts.
Be the best surgeon in town
With PeerWell, patients feel more supported. Reap the rewards of happier patients and greater patient satisfaction.
Expand your indications to outpatient surgery
PeerWell takes surgeons from a median discharge home rate of 61% to 92%. Become an outpatient surgery allstar with patients who are ready, willing, and able to go home.
Win MIPS and MACRA
PeerWell contributes to the quality and reporting measures Medicare now requires under MACRA, MIPS and CJR. Increase compensation by collecting easy-to-analyze, reportable data.
Zero burden on your staff
In just two minutes, patients are set-up with PeerWell's pre-op and post-op program. PeerWell is a "set and forget" platform that lets you decide when to check-in.
Let's get started together!